2021 Alfred
︎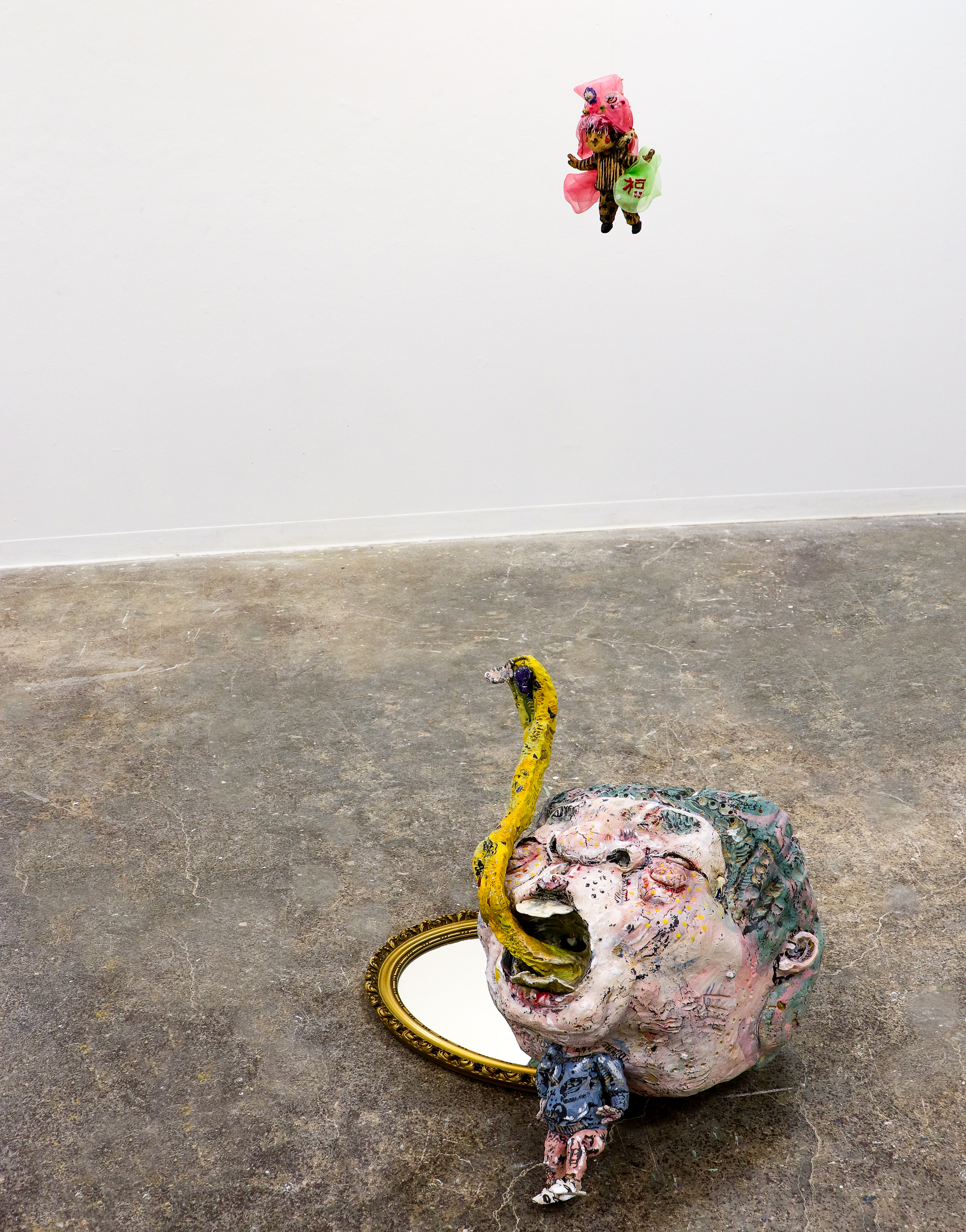 2021 - "At My Place"
2021 - "Unhanding Heritage"
2021 - "Flustered Youngster"
2021 - " Well Behaved Timidity"
2020 Alfred
︎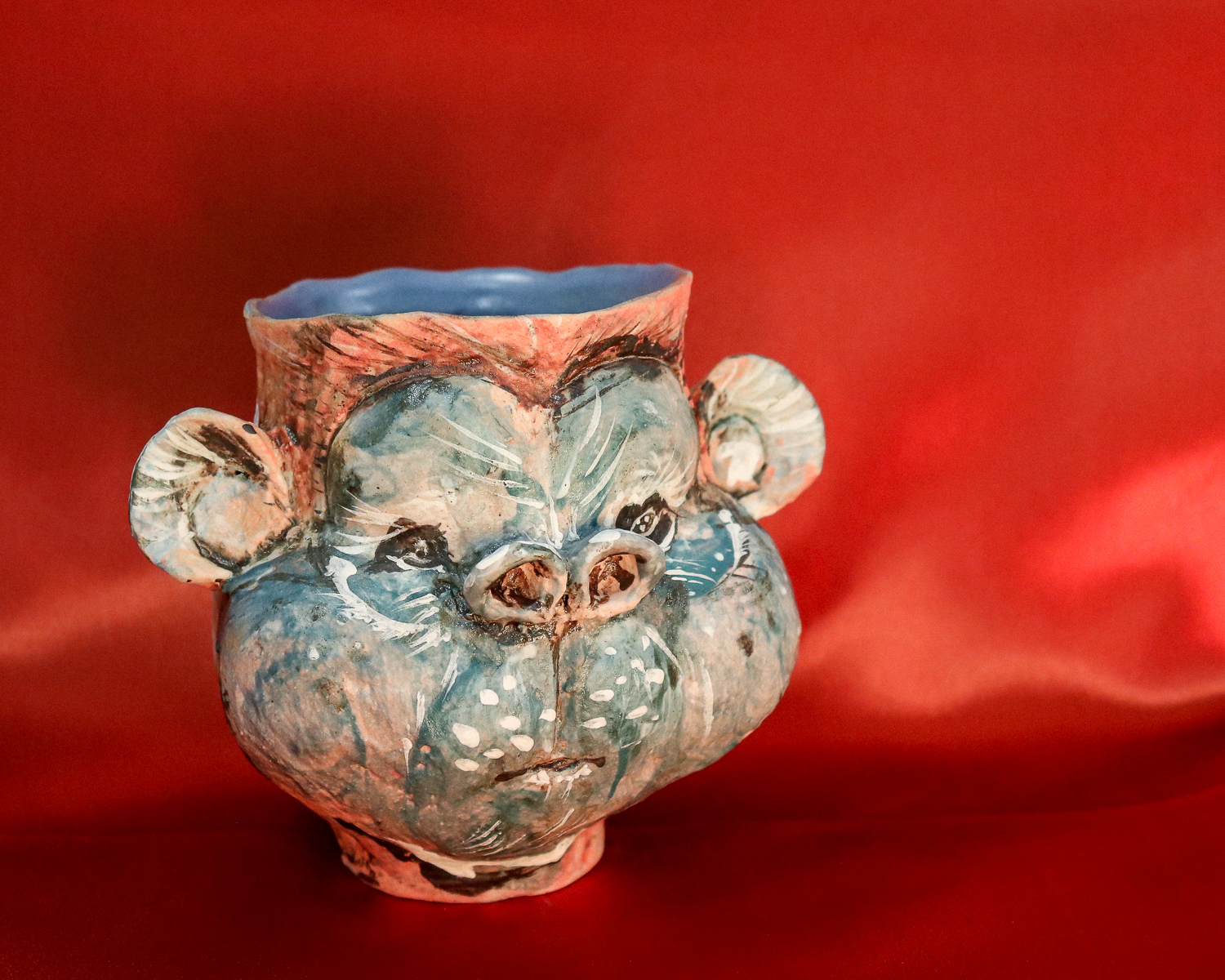 2020 - Zodiac Cup Set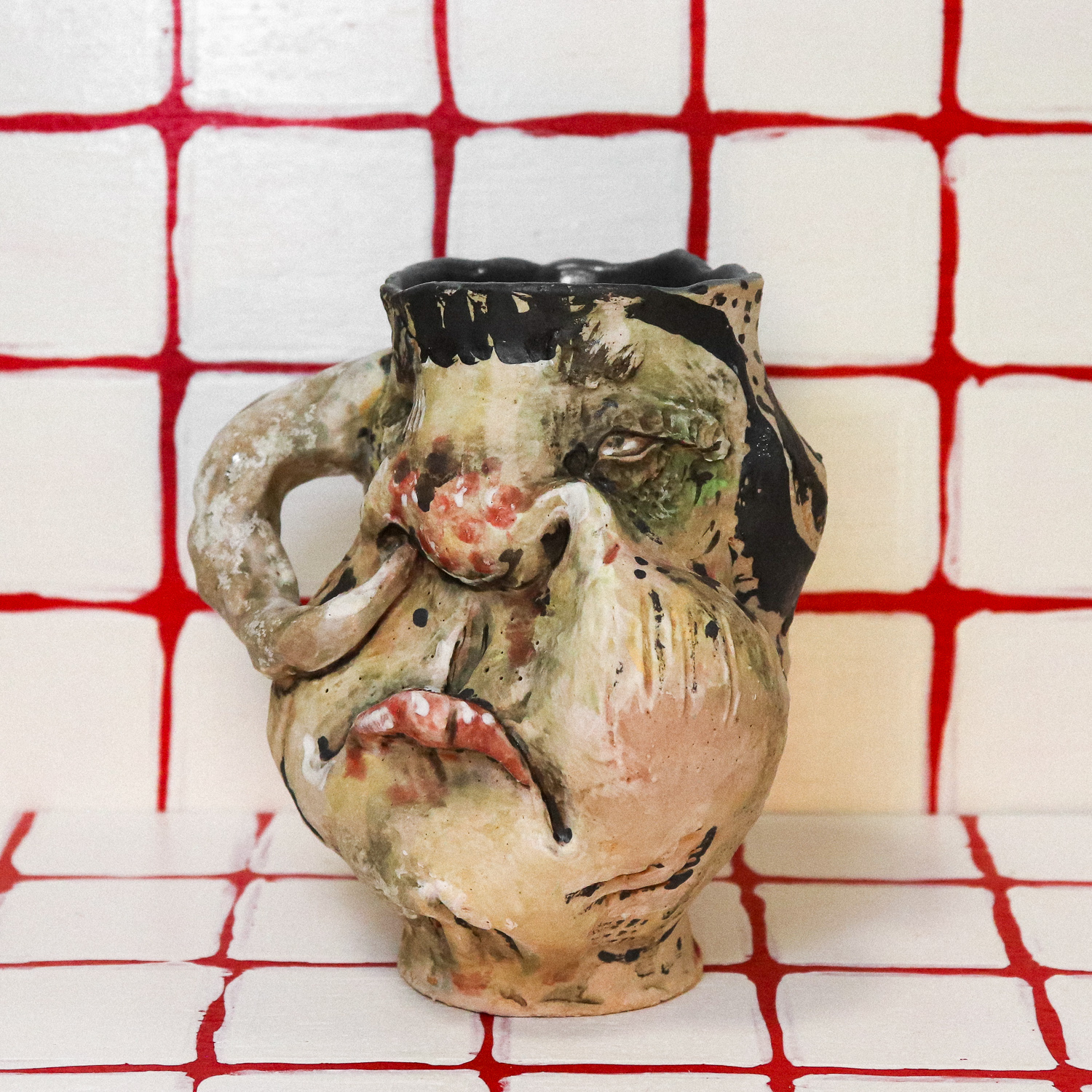 ❁

❁

❁

❁

❁

❁

❁

❁

❁

❁

❁

❁

❁

❁

❁

❁

❁
2020 - "Sweet Anticipation"
2020 - "Back Home"
2020 - untitled
2020 - "I'm An Only Child"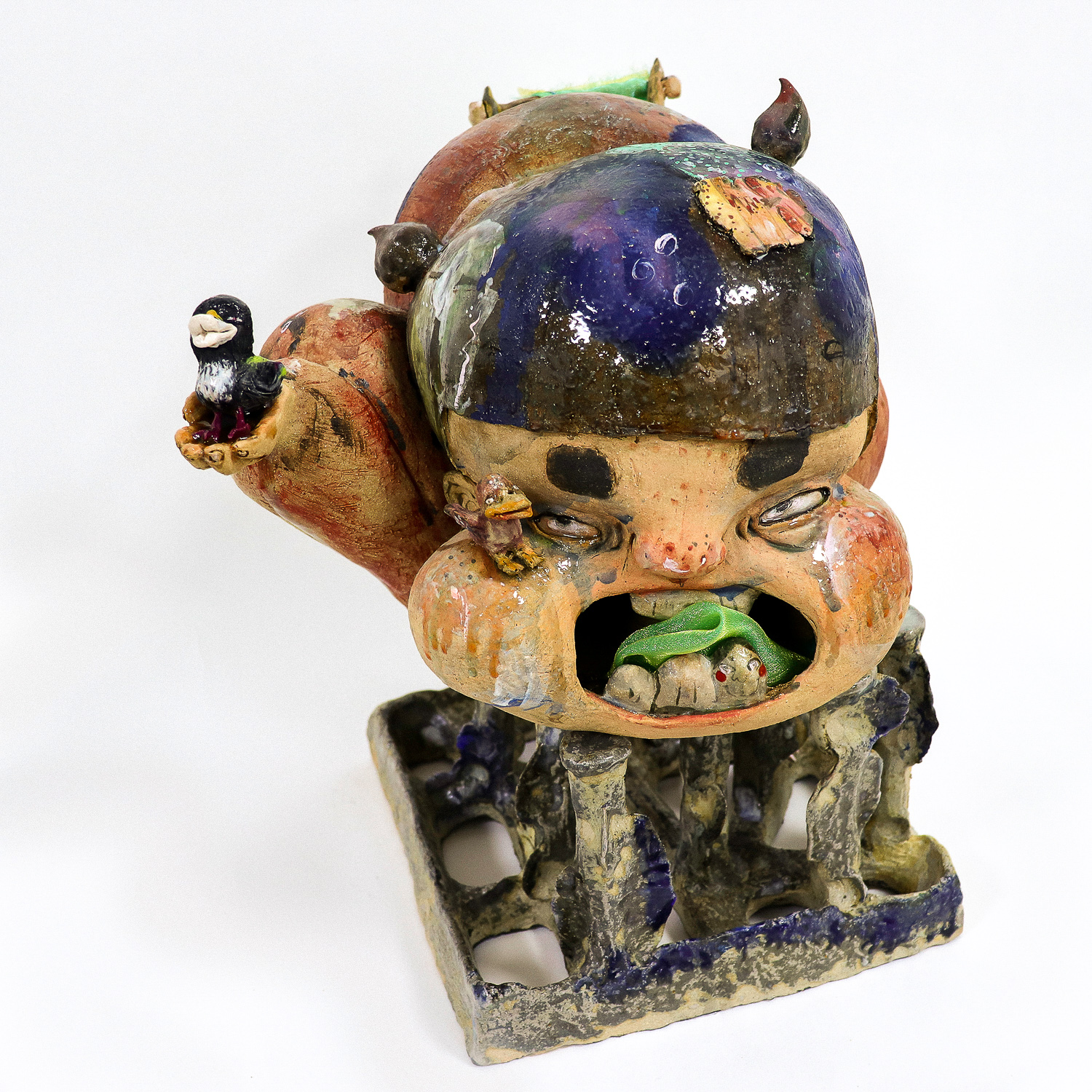 2020 - "Ended On The 15th year"
2020 - "Bob-over"
2020 - Alfred second year 1st Midterm
2020 Covid Summer
︎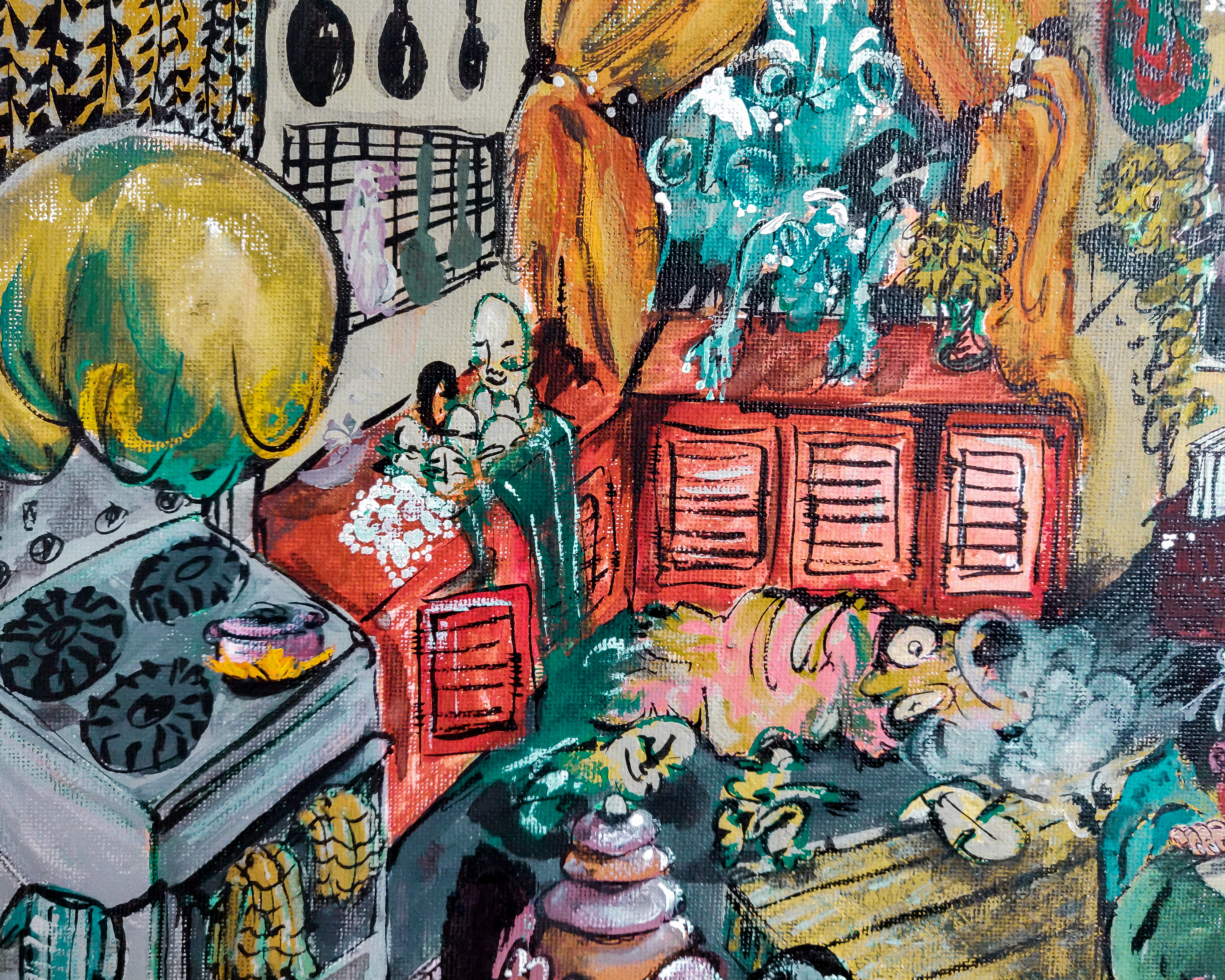 2019-2020 Alfred 1st Year
︎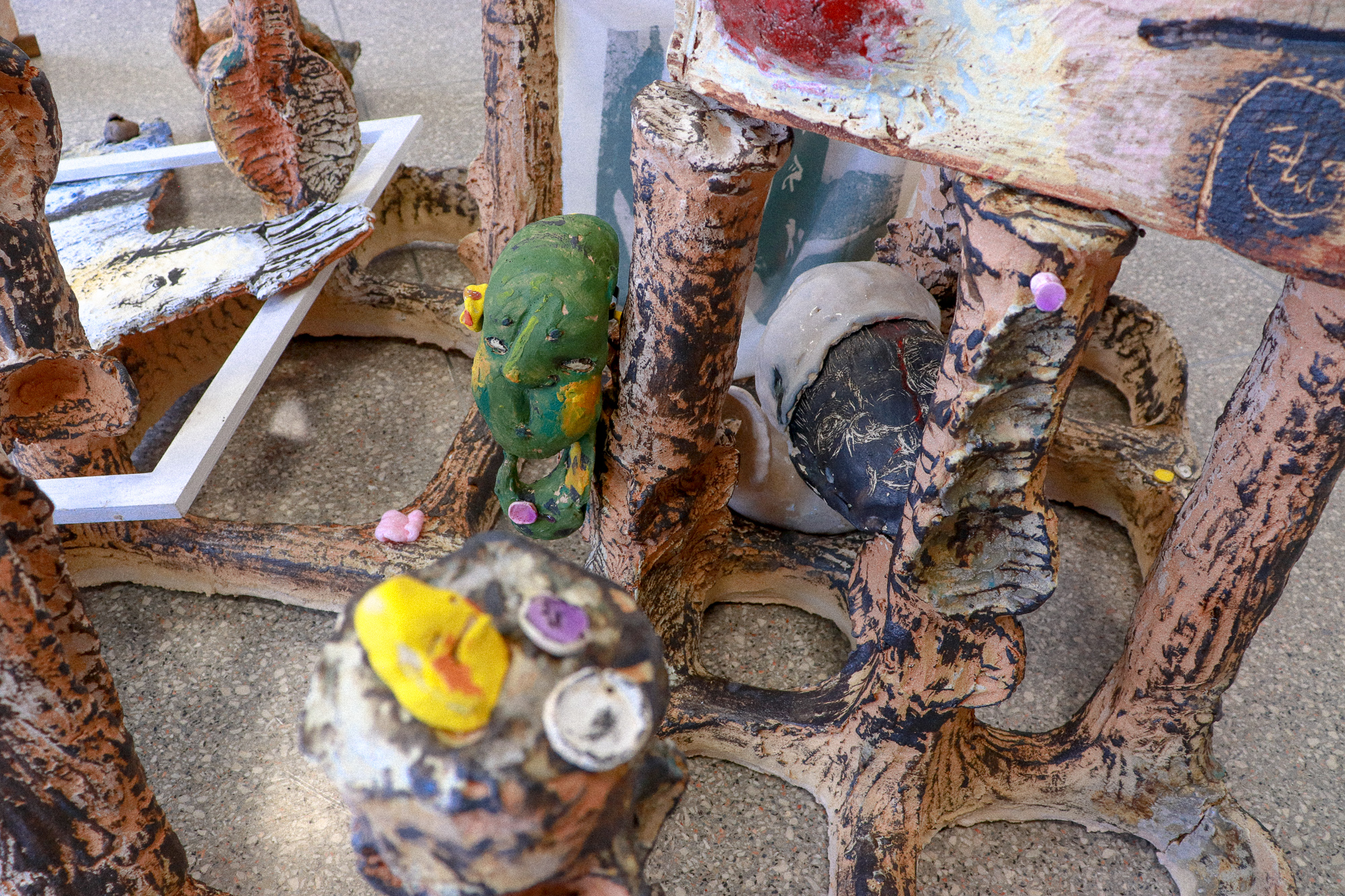 2020 - Alfred first year 2nd Midterm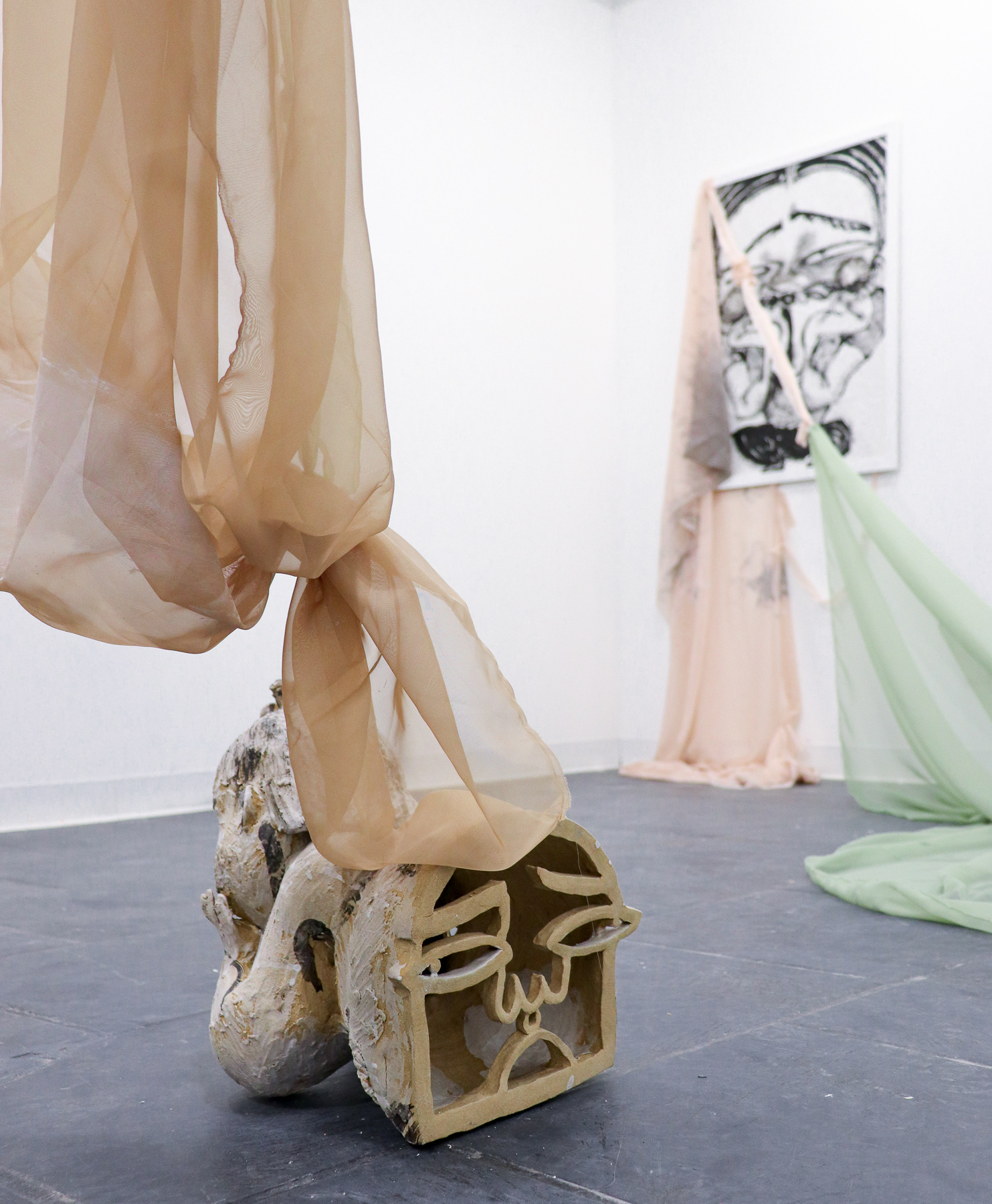 2019 - Alfred first year 1st Final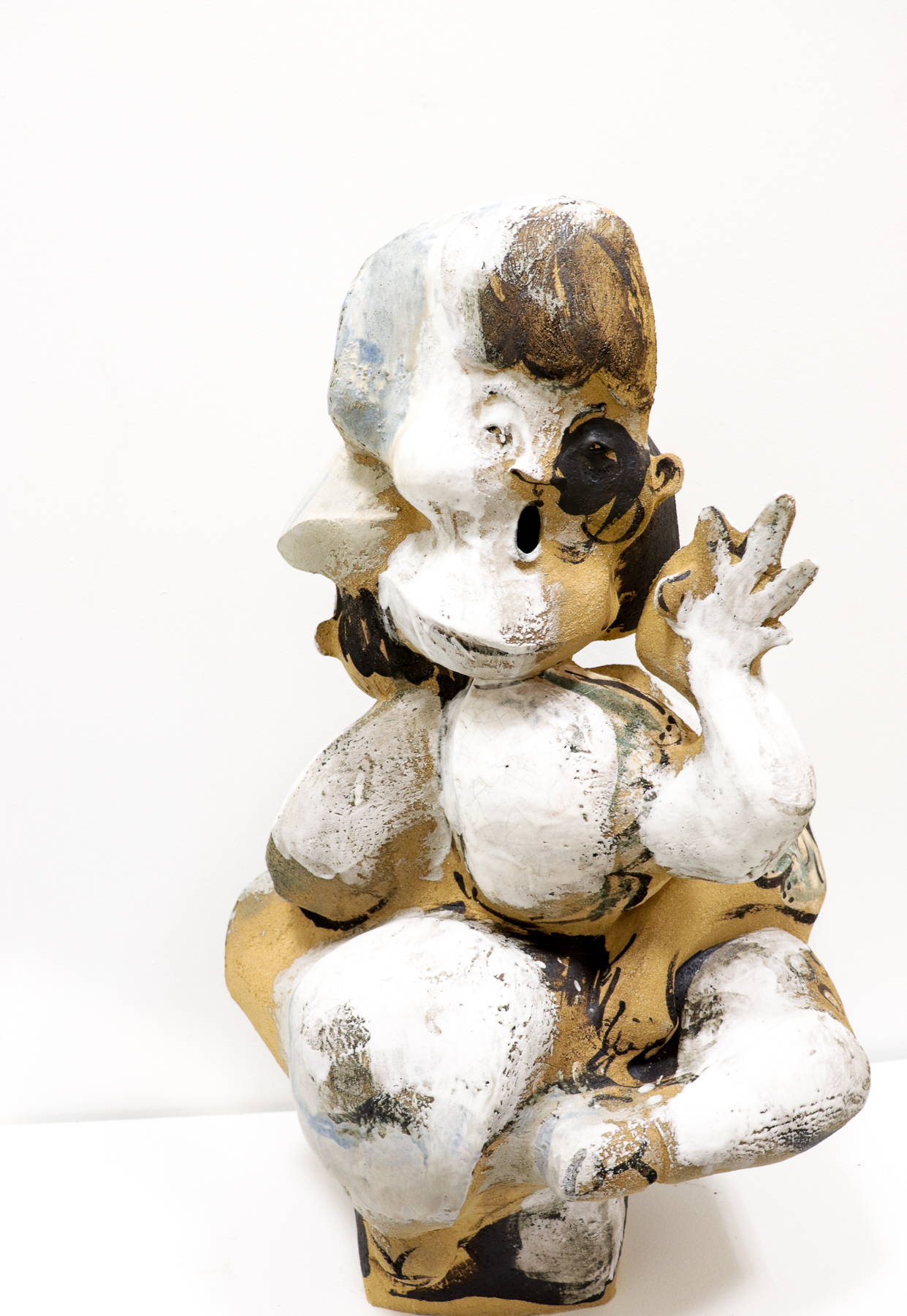 2019 - Alfred first year 1st Midterm
2019
︎
2019 - "Boy, Girl"
2019 - "As A Foreigner"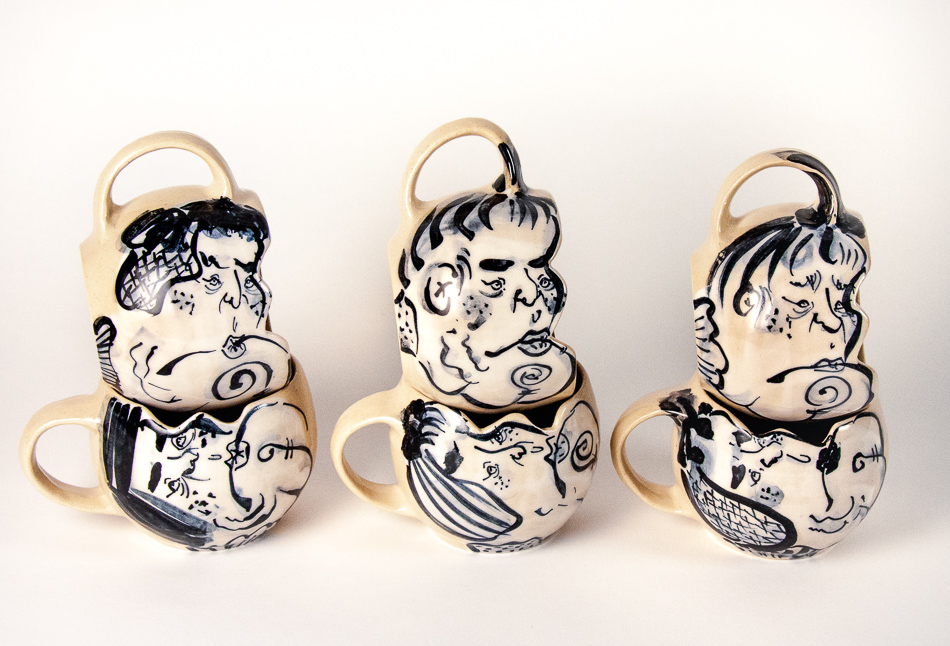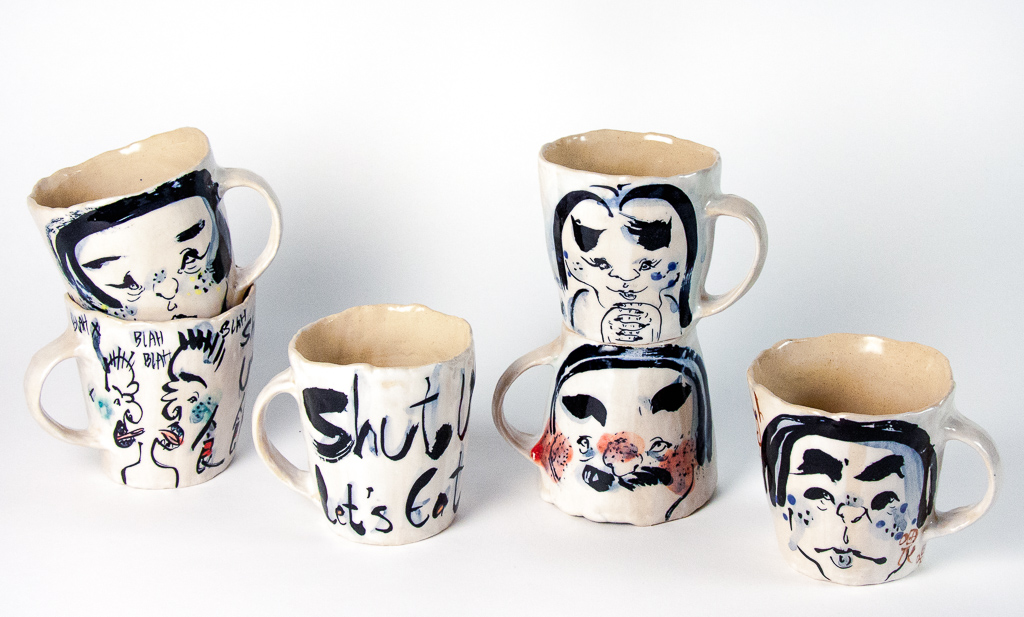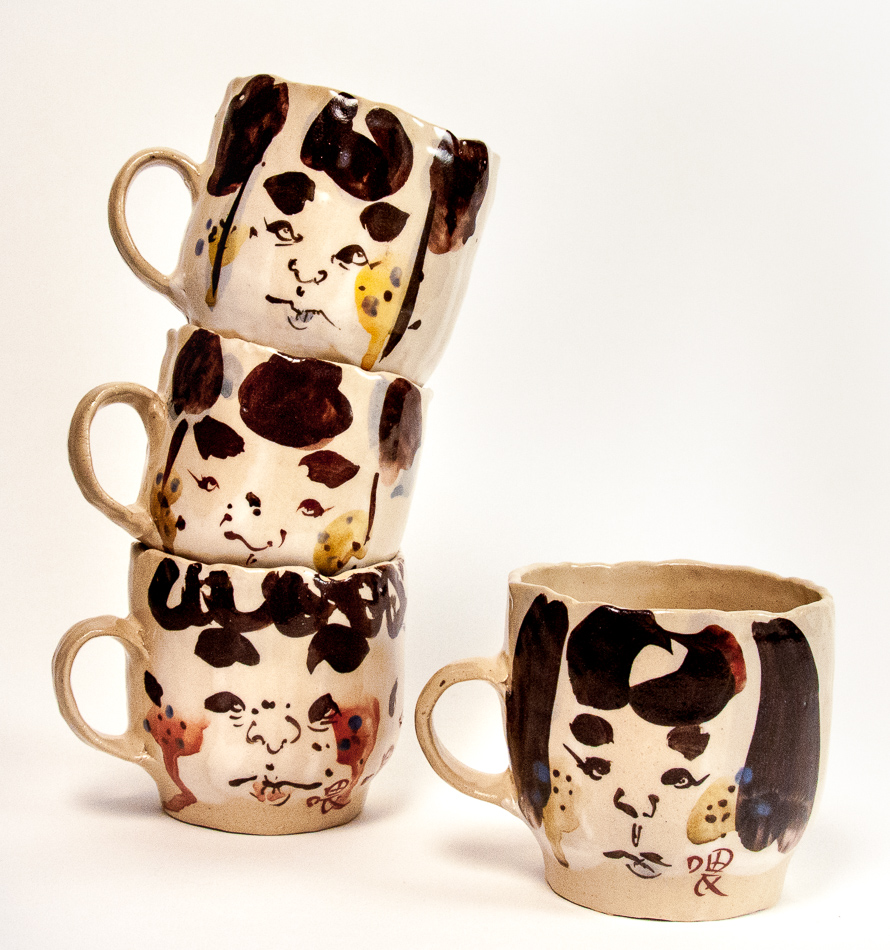 2019 - Sheridan

2018
︎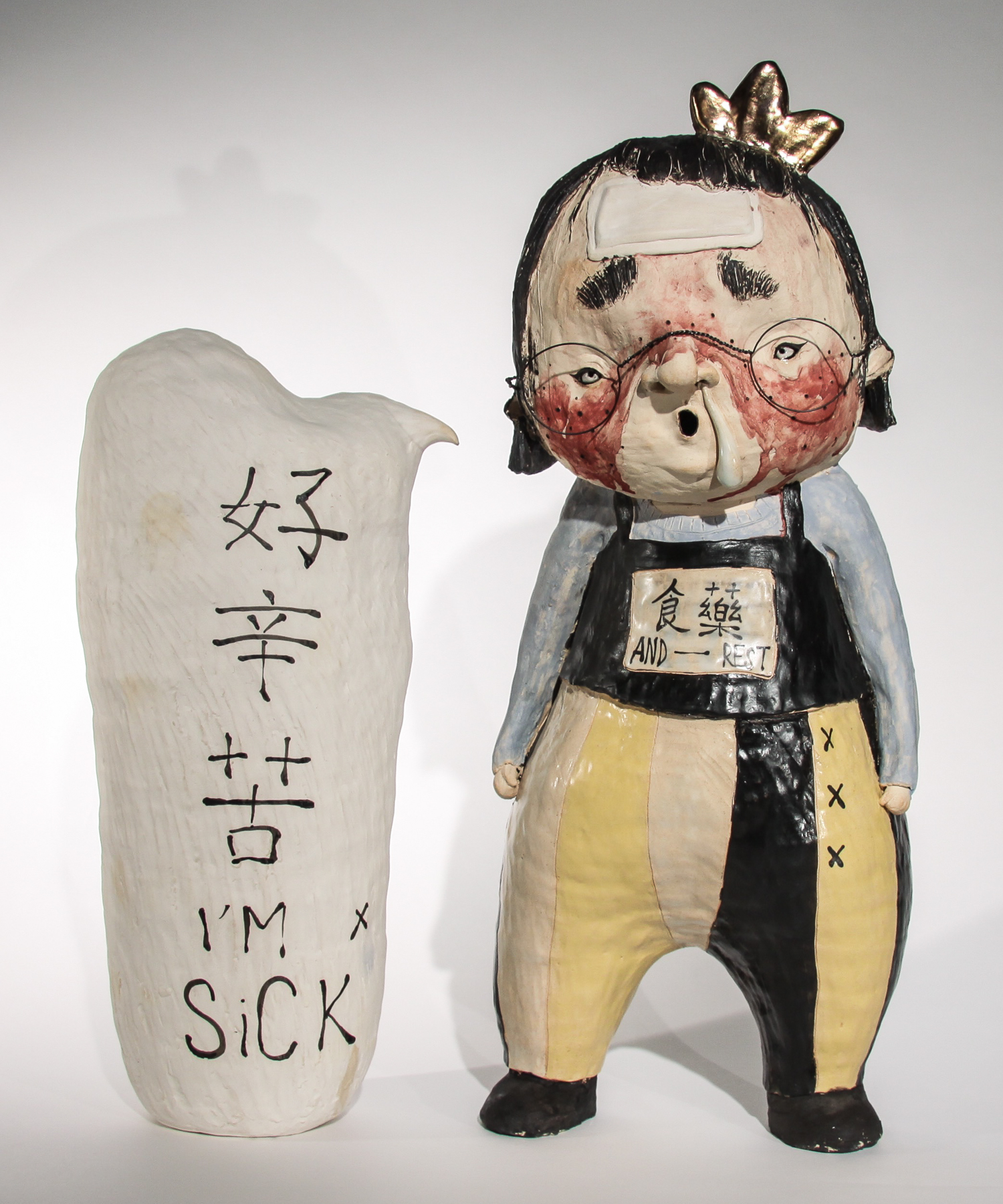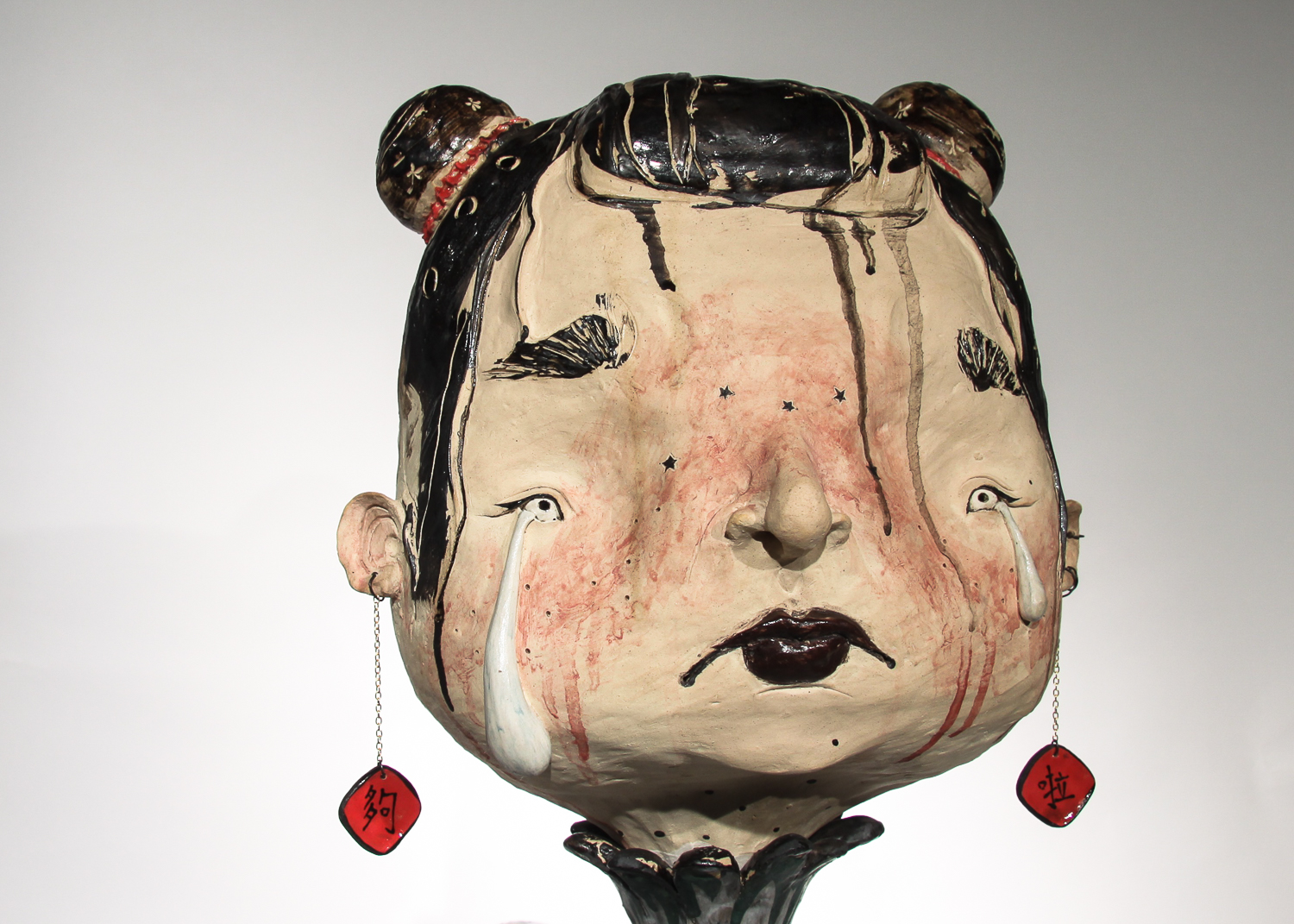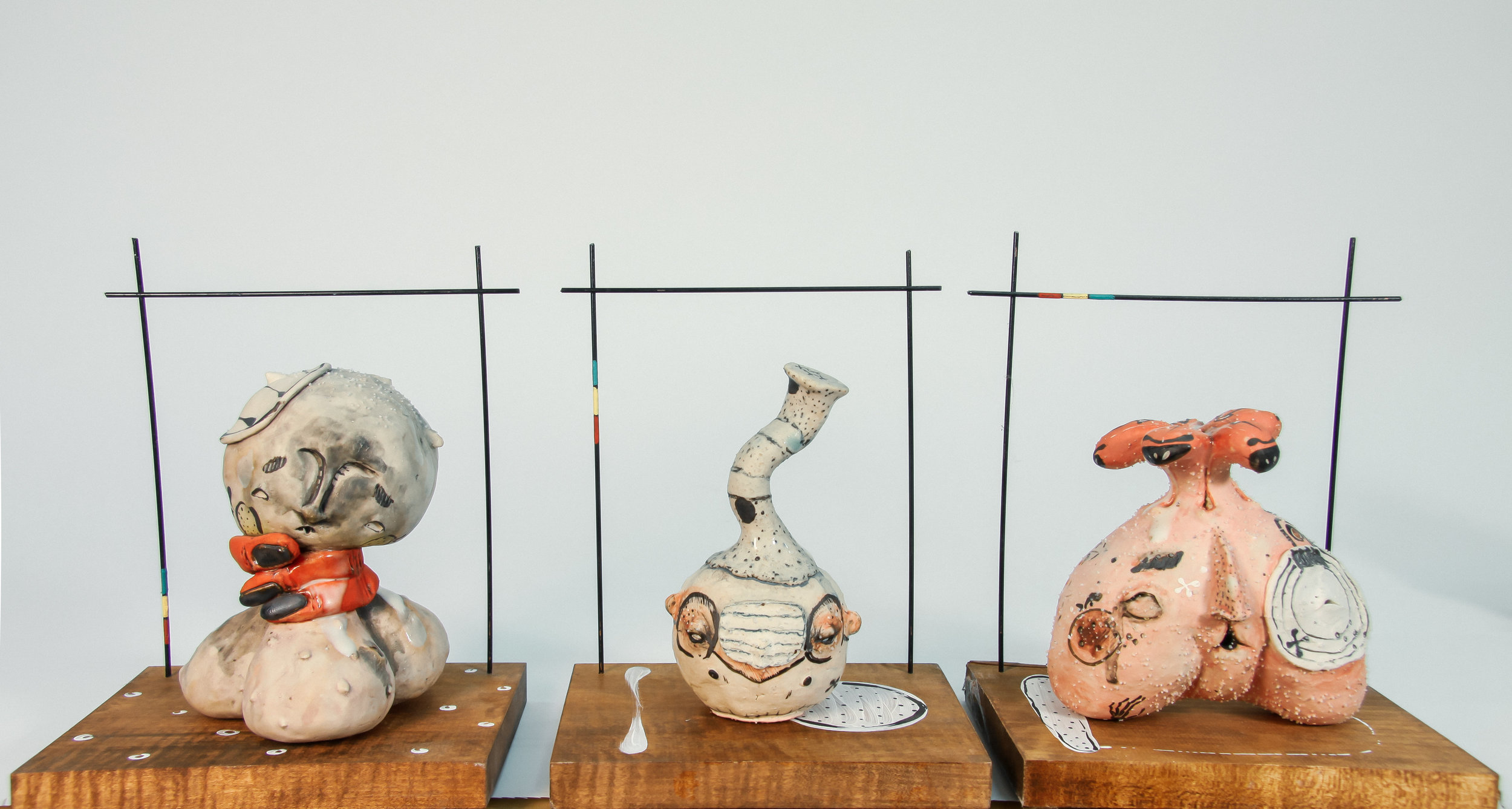 2017
︎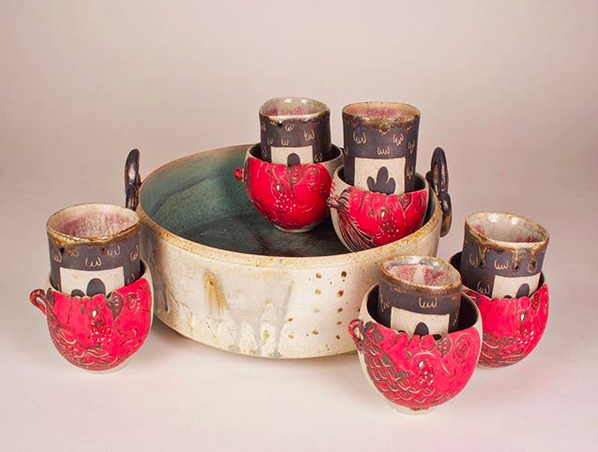 2016
︎
2015
︎
~ Artist Bio ~


Sami Tsang is a Toronto based ceramic artist whose work explores domestic encounters and private narratives borne out of the flux amidst two cultures – Chinese and Western. Sami studied traditional Chinese painting for 7 years in Hong Kong, which had a profound effect on her pursuing an arts career.


Sami earned her BA Craft & Design from Sheridan College (2019) and her MFA in Ceramics from Alfred University, NY (2021). Sami has presented solo, group exhibitions and art fair in the United States and Canada, including Sculpture Space, NYC, The Power Plant Contemporary Art Gallery, the Gardiner Museum, Cooper Cole Gallery, Toronto, ON and Toronto Art Fair. Tsang's work is included in private collections and Collection Majudia. Sami is currently an Artist-in-Residence (Ceramics) at Harbourfront Centre (Toronto, Canada).




---

---
~ Artist Statement ~





Being genuine is central to who I am. Mediated through materials and self-reflection, my work is a raw, truthful, and spontaneous response to how I feel in a given moment. My work is inspired by a sense of urgency to ask the question, what is so pressing?

The Initial sketches that inform my work are inspired by Chinese proverbs from my childhood memories. Additional themes of my work center on humor, vulnerability, challenging tradition and overcoming childhood into adulthood.

When I am creating ceramic sculptures, I work from a meditative place. As the piece evolves, I make additions to the work. My sculptures and drawings are representational of the different stages of my childhood and adolescence where I often felt repressed and silenced. The characters that appear in my work are responses to the moments when I felt entrapped in domestic settings, and then liberated as a Chinese Canadian woman artist.

My sculptural works feature ceramics, textiles, and rice paper covered in resin. My large-scale work point to the importance of representation and taking up space in connection with others.

As I continue to have difficult conversations with myself, the narratives I incorporate into my sculptures represent transformation, breaking boundaries and challenging tradition.





---



Artist CV
---


EDUCATION

2021 MFA, Ceramic Art, Alfred University, NY, USA

2019 Bachelor of Craft and Design: Ceramics, with Honours Sheridan College, Canada


ARTISTS RESIDENCIES/FELLOWSHIPS

2022 Artist-in-Residence: Ceramics, Harbourfront Centre, Toronto



EXHIBITIONS

Solo

2023 Upcoming - Solo Exhibition, T293 Gallery, Rome, Italy

Upcoming - Solo Exhibition, Companion Gallery, Humboldt, TN

A Good Hard Look, Cooper Cole Gallery, Toronto, ON

Sami Tsang, ClayAKAR, Iowa City, USA


2022 Disgraceful Me, Project Booth, Art Toronto, Canada

Know Your Place, Solo Exhibition, Art Gallery of Burlington, Toronto, ON

Sami Tsang, ClayAKAR, Iowa City, USA

2021 Sami Tsang, Charlie Cumming Gallery, Gainesville, FL

Mooncake Party, Gardiner Museum Award Winner, Gardiner Museum, Toronto

Mooncake Party, MFA Thesis Exhibition, Fosdick-Nelson Gallery, Alfred, NY


Group

2023 Upcoming - Different States of Matter, Nceca, Richmond, VA

Upcoming - group exhibition, Kelowna Art Gallery, Kelowna, BC

Upcoming - Art Toronto, Canada

Upcoming - NADA Miami, Miami


In Parallel - Group exhibition, The Power Plant, Toronto

Other Tigers, The Lost & Found, Toronto

Annual Artstream Spring Tour and Exhibition, Fort Collins, CO

2022 Every Answer is Correct, Ernst & Young, organized by the Powerplant

Award Exhibition, Craft Ontario, Toronto

Plenty, Black and Smith Gallery, Jerseyville, ON

What a Cup Knows, Artstream Nomadic Gallery, Fort Collins, CO

Material Mugs VII, Companion Gallery, Humboldt, TN

Off-site Exhibition, organized by The Power Plant, Toronto

SMASH, Gardiner's annual art party, Gardiner Museum, Toronto

Two-Person (Sami Tsang & Sasha Barrett), Tandem Gallery, Bakersville, NC

Breakthrough PLUS 2022, FUSION Clay & Glass Ontario, Toronto

Above Board Tableware exhibition, Above Board Ceramics, virtual

Earth Oracles, Mayten's Project, Toronto

Separate/Together, Cooper Cole Gallery, Toronto

2021 Award Exhibition, Craft Ontario, Toronto

Alfred MFA 2021 Group Exhibition, Sculpture Space, Long Island City, NY

Above Board Tableware exhibition, Above Board Ceramics, virtual

Canadian Exhibition, curated by Carole App, The Ceramic School, USA

15th Yunomi Show, ClayAKAR, Iowa City, IA, USA

2020 Crafts in the Art: International Virtual Exhibition, Chulalongkorn University, Thailand

Americano 2020, ClayAKAR, Iowa City, IA, USA

14th Yunomi Show, ClayAKAR, Iowa City, IA, USA

Confluence, Robert C.Turner Gallery, Alfred, NY, USA

2019 The Intimate Object XV, Charlie Cummings Gallery, Gainesville, FL, USA

The Functional Canvas IV, Charlie Cummings Gallery, Gainesville, FL, USA

NCECA Juried Student Exhibition, Soo Visual Arts Center, Minneapolis, Minnesota

Bonspiel Mug Show, Hennepin Made, Minneapolis, Minnesota

Sheridan Ceramics Graduate Exhibition, Gardiner Museum, Toronto

All Year Ceramics Exhibition, Craft and Design, Sheridan Gallery, Canada

2018 Liquids Cream and Gels, Online Exhibition, The Gynocratic Art Gallery, Canada

Breakthrough Exhibition, Fusion, Toronto

2017 Made in Canada, Gardiner Museum, Toronto

Year End Exhibition, Craft and Design, Sheridan Gallery, Oakville, ON, Canada




GRANTS AND AWARDS

2022 OAC, Skills and Career Development Grant

Pottery Supply House Grant, Craft Ontario, Toronto

Emerging Clay and Glass Artists, FUSION Clay & Glass Ontario, Toronto

2021 Tucker's Pottery Supplies - Clay Supply Grant, Craft Ontario, Toronto

2019 Clifford Scholarship, for Exceptional Personal Achievement, Sheridan College

Gardiner Museum Award Winner, You Know What I Mean, Toronto

Mudtools Merit Award, NCECA Juried Student Exhibition, Minneapolis

FUSION Scholarship Award, Fusion, Toronto

2018 Joan Bennet Award, for Outstanding Achievement, Sheridan College

2017 Best In Show Award, Made In Canada, Gardiner Museum, Toronto




PROFESSIONAL EXPERIENCE (Related Work, Presentations)

2023 Canadian Clay Symposium, Demonstrating Artist, Burnaby, BC

Visiting Artist, Demonstration and Artist Talk, Sheridan College, Oakville, ON

2022 Guest Artist Presentation, Mississauga Potters' Guild, Canada

New Clay Conference, Demonstrating Artist, Ottawa, Canada

Earth Oracles, Panel Discussion, Mayten's Project, hosted by Gardiner Museum

2021 Craft Ontario, Artist talk, Award Exhibition, Toronto

Renaissance Venice, exhibition installation, Gardiner Museum, Toronto

2020 Make and Do Ceramics, From the Personal to the Universal, Artist talk/Demo, virtual

2017-2019 Studio Assistant (summer) Timothy Smith, Gleason Brook Pottery, Wiarton, ON




TEACHING

2021 Introduction to Hand-building (TA), Brooke Cashion, Alfred University, NY

2020 Sophomore Intro to Hand-building (TA), Meghan Smythe, Alfred University, NY

2020 Ceramic Pottery II (TA), John Gill, Alfred University, NY

2019 Observational Drawing (TA), Alfred University, NY




COLLECTIONS

Private collections
Collection Majudia







ON-LINE MEDIA

CBC ARTS October 24th, 2022

NOW PLAYING TORONTO - Shaping Personal and Universal Narrative

Globe & Mail February 27, 2022

ARTE FUSE February 2022

GARDINER MUSEUM

GARDINER MUSEUM - 15 Canadian women ceramic artists to follow

ALFRED UNIVERSITY

CRAFT ONTARIO

ART KUNST MATRIX

ART VIEWER February 16, 2022

Art Toronto 2021

Contemporary Art Daily

Demo and Conversation with Sami Tsang - From the Personal to the Universal (YouTube)

LIQUIDS, CREAMS & GELS | Curated by Mariko Paterson (Exhibition)


LANGUAGES

Cantonese, English, Mandarin





---